Our fine scale "3D" Laser Engraved and Cut wood model kits represent Masonry, Steel, & Concrete structures.   
"Configurable by Design"... Our kits are engineered for ease of assembly & can build into multiple footprints.
"Part Replacement Guarantee"... If you break a part during normal handling, we'll replace it at no charge!
"FREE TRACKED SHIPPING in North America" on orders over $199US (after all other discounts applied) ... an approx. 10% discount!
"Check out some of our Customer Feedback" ... click HERE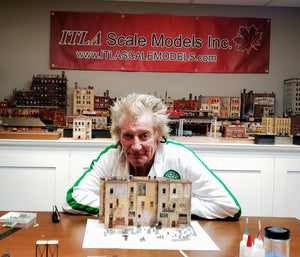 Sir Rod Stewart
It was a great honour to host Sir Rod Stewart here at our ITLA headquarters. He is an ambassador of our hobby, and an amazingly talented modeller who loves to build our ITLA products at home, and while on tour.
Read more about Sir Rod's visit, click HERE.
Read more about our HUGE skyscraper project for Sir Rod, click HERE.
Autographed ITLA Banner
We are humbled by Sir Rod's own comment & autograph.
Our Product Categories ...
---
Featured Products ...
---
We are proud to highlight our popular kits in N/ HO & O scales ...
Our ITLA Product Overview Video
---
Learn more about our kits, materials & techniques in the video below...
Newsletter Archive ...
Please click HERE to review our past Newsletters.
Sign up to receive our ITLA Newsletters below...
Here's what we look like at a trade show ...
---
Upcoming Shows...
See our products on display at the following shows...
January 27th & 28th 2024
Amherst Railroad Hobby Show
Springfield, Massachusetts
Please reference our website for product content or contact us with any questions. 
We hope to see you in the near future.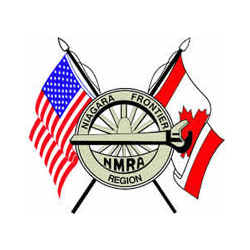 ITLA Scale Models Inc. is a member of NMRA Canada, Western Ontario Division - Niagara Frontier Region
ITLA Blog - News & Customer Discussion
---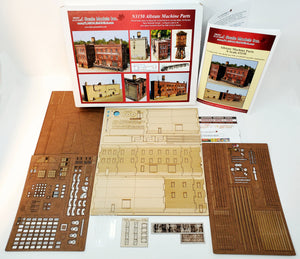 Have you ever heard that old adage ... "I wish I had a buck for every time ... blah blah". Well, I thought I'd take a moment to share one...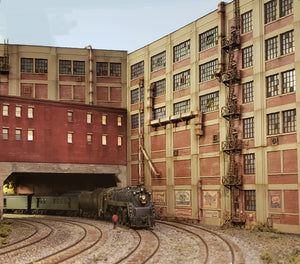 Here's a great example on my home layout where an unrealistic corner was transformed into something much more visually appealing.